We are thrilled to welcome the September 2023 cohort students to Miva Open University! We are committed to providing all of our students with a great educational experience, and we believe that our orientation program will help every student get off to a great start.
As every student embark on this exciting journey of academic and personal growth at Miva Open University, we have prepared a guide that will help all students set the right tone for their entire learning experience. Here, you will find an orientation calendar, a 30 days checklist and planned events for a successful first 30 days at Miva Open University.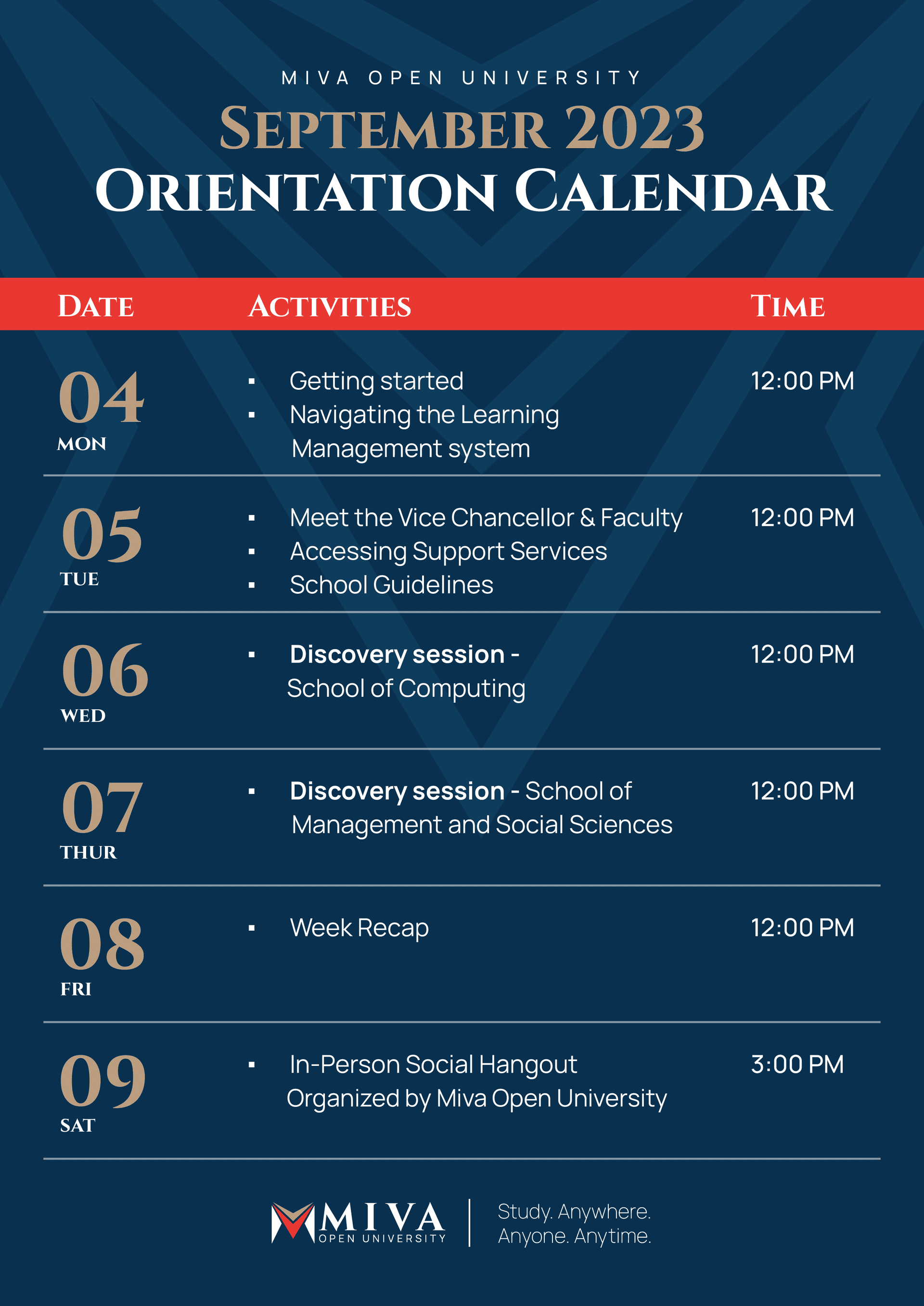 Find more details of the Orientation events below:
We understand that starting a new programme can be daunting, but we are confident that you will find the orientation programme to be a valuable experience. We encourage all students to get involved and take advantage of all that the programme has to offer.