Thank you for your interest in our programmes. We look forward to having you join us!
Miva is licensed by the National Universities Commission
Applications are open for the January 2024 admission
Applications end 30th November 2023 and classes start January 8, 2024
Start Your Degree Journey With Us Today
This step-by-step guide helps you navigate the process of applying, enrolling, and beginning your programme at Miva Open University.
Start Your Degree Journey With Us Today
The navigation menu at the top of each page gives you detailed information about each programme we offer, plus information about how studying with us can help you ace your career and life goals. 
Finding it hard to make a decision?
Chat with a career advisor to get help and make the right decision.
Click the Apply Now button to begin your application. Please upload the following documents to complete your application:
A valid email address
Phone number
WAEC, NECO, GCE or NABTEB results (with a minimum of 5 credits in both English and Mathematics)
Once you have submitted your application, you will receive an acceptance letter via mail in less than 24 hours if you are eligible for admission.
Please note that your application is FREE.
Need help or have a question about the requirements? Chat with a career advisor for assistance.
Upon receiving your acceptance letter, proceed to enrol in the courses for your programme of study and make payment.
Need help with this process?
Contact us on WhatsApp via +234 9132 300 000
Your journey to a successful career begins. 
After receiving your acceptance letter and making payment, please upload a photo of yourself to your student portal. A learning pack which includes your admission letter and other necessary orientation materials will be delivered to your provided physical address. 
You'll be notified about upcoming school events and when classes commence.
Here's what you need to study for a bachelor's programme at Miva University
A copy of your A' Level or O'Level result
The result must include a minimum of five credits in the following subjects in not more than two sittings:
Please note that submission of Joint Admissions and Matriculation Board (JAMB) results is  NOT MANDATORY at this stage. However, upon admission to the university, the provided results will be thoroughly verified for authenticity and compliance with the stated criteria, including JAMB Regularisation.
You need the following documents to enrol for a programme at Miva Open University.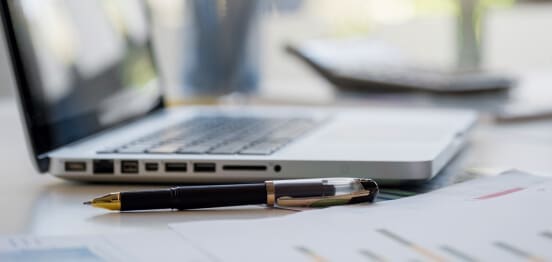 Miva University admits students thrice in a year. See the timelines for upcoming admissions below:
Applications end August 31, 2023 and classes start September 4, 2023
Applications starts September 11, 2023 and classes start in January 2024.
Applications start in January, 2024 and classes start in May 2024.
Everything you need to know Miva programmes.
Everything you need to know about the product and billing.