School of Allied Health Sciences
This programme is designed to prepare individuals with the knowledge and skills necessary for a successful nursing career in the ever-changing healthcare landscape.
NOTE: You must have a Registered Nurse Certificate with the Nursing and Midwifery Council of Nigeria to enrol for this direct entry programme.
If you do not meet this requirement, you can consider our  BSc. Public Health Programme.
Introduction to Nursing Science
Start your bachelor's degree in Nursing Science
As a graduate, you will be well-prepared to pursue diverse professional pathways in Nursing. Our faculty members are knowledgeable, accomplished, and experienced in their fields. They bring a wealth of knowledge and real-world insights into the classroom. Their diverse backgrounds, ranging from industry leaders to seasoned academics, enrich the learning experience by providing practical perspectives and cutting-edge research.
Applications for January 2024 admission is ongoing.
Apply before 22nd December 2023, to secure your place.
Maximize your learning with powerful Virtual Reality Technology
Enhance your learning with immersive, interactive virtual reality nursing simulation that bridges the gap between classroom theory and real-world practice.
With our powerful VR technology, you'll have a standardized experience that immerses you in lifelike scenarios, maximizes your engagement, and develops clinical reasoning, decision-making, and communication skills that get you more engaged, develop new skills and prepare you for your future career.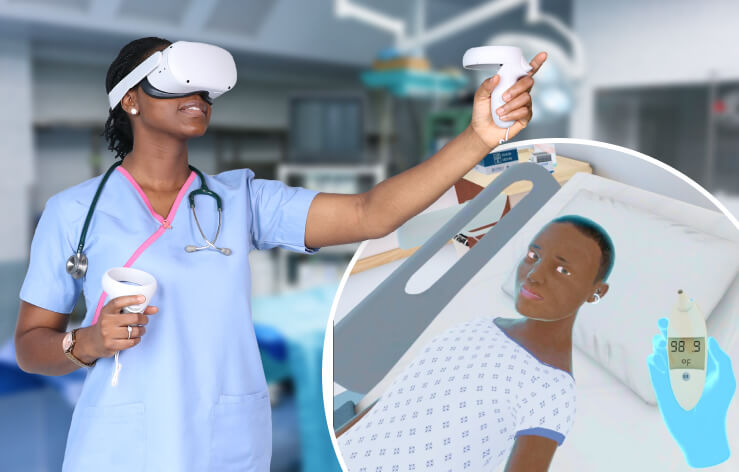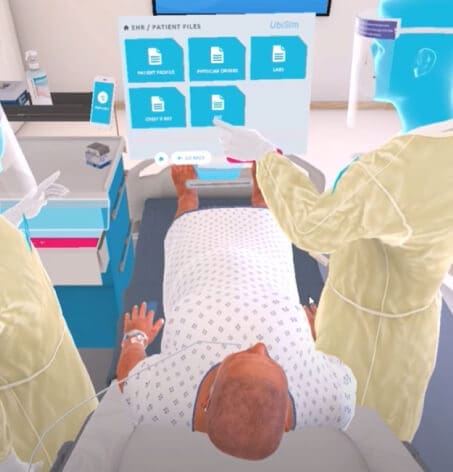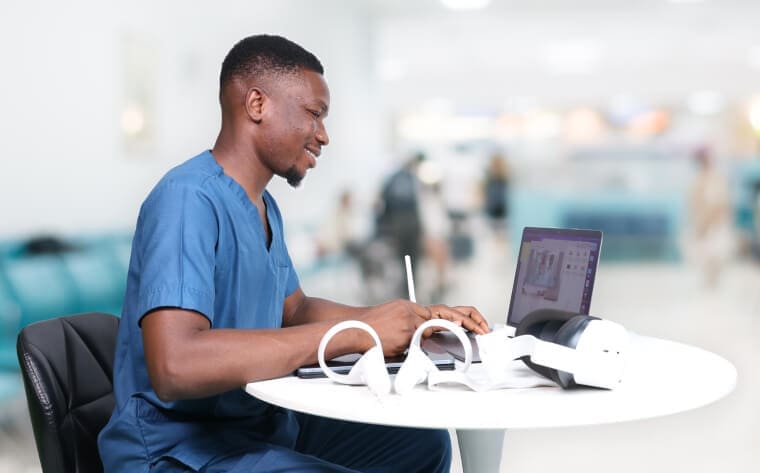 The bachelor's in Nursing program's curriculum has been meticulously crafted to equip individuals with the essential knowledge and skills required for a prosperous nursing career within the dynamic healthcare environment.
Entry requirements for B.N.Sc. in Nursing Science
Here's what you need to study for a bachelor's programme at Miva Open University. NOTE: Admission for B.N.Sc. Nursing Science is only available for 200 level.
A copy of your A' Level or O'Level result
The result must include a minimum of five credits in the following subjects in not more than two sittings:
Note that JAMB results are NOT REQUIRED
Please note that submission of Joint Admissions and Matriculation Board (JAMB) results is not mandatory at this stage. However, upon admission to the university, the provided results will be thoroughly verified for authenticity and compliance with the stated criteria, including JAMB Regularisation.
Potential roles for B.N.Sc. Nursing Science degree holders​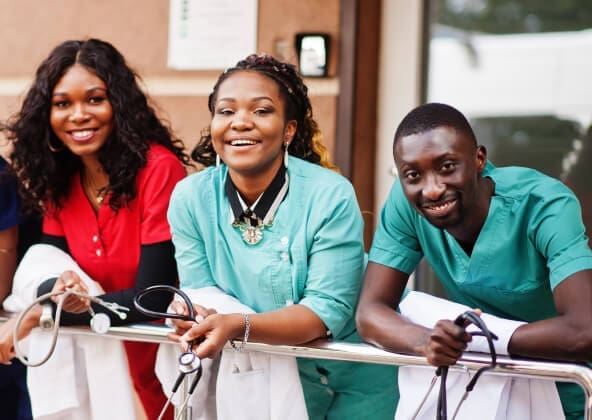 Learn on your terms with pre-recorded engaging and interactive videos on your educational journey for flexible, convenient, and self-paced study.
Miva Open University offers a flexible payment plan for its degree programmes. You may choose to pay the year's fee up front or in two instalments.
Pay the year's fee upfront. No hidden charges. No additional costs.
Pay in two instalments. An initial deposit of ₦150,000 and a second payment of ₦100,000. No hidden charges. No additional costs.
Common Inquiries Students Have About Our Nursing Programme
We've answered some of the most common questions students have.