Miva Open University held its maiden matriculation ceremony on October 28, 2023.
The ceremony marked a significant milestone for the university and its inaugural cohort of students, who were officially inducted into various bachelor's degree programs in the School of Computing and School of Management and Social Sciences Licensed by the National Universities Commission (NUC).
The ceremony commenced with a warm welcome address by Professor Tayo, Vice Chancellor of Miva Open University, who emphasized the institution's commitment to providing quality education and empowering students to achieve their academic goals. The event was further enriched by the presence of distinguished guests, including Chris Maiyaki, Acting Executive Secretary of the National Universities Commission (NUC), the Senior Partner at TLcom Capital, Omobola Johnson, and the esteemed members Miva Open University's Board of Trustees – Uyi Akpata, Immediate Past Regional Senior Partner PwC West Africa, Abubakar Sulieman, Chief Executive Officer, Sterling Bank Plc, and Juliet Ehimaun, Country Director Google Nigeria.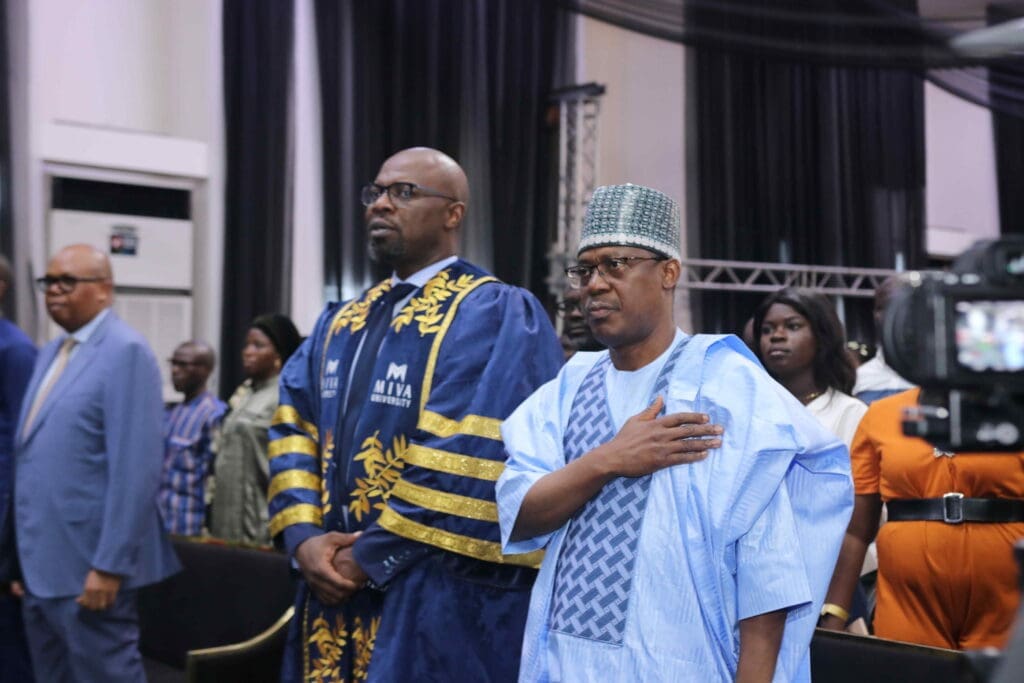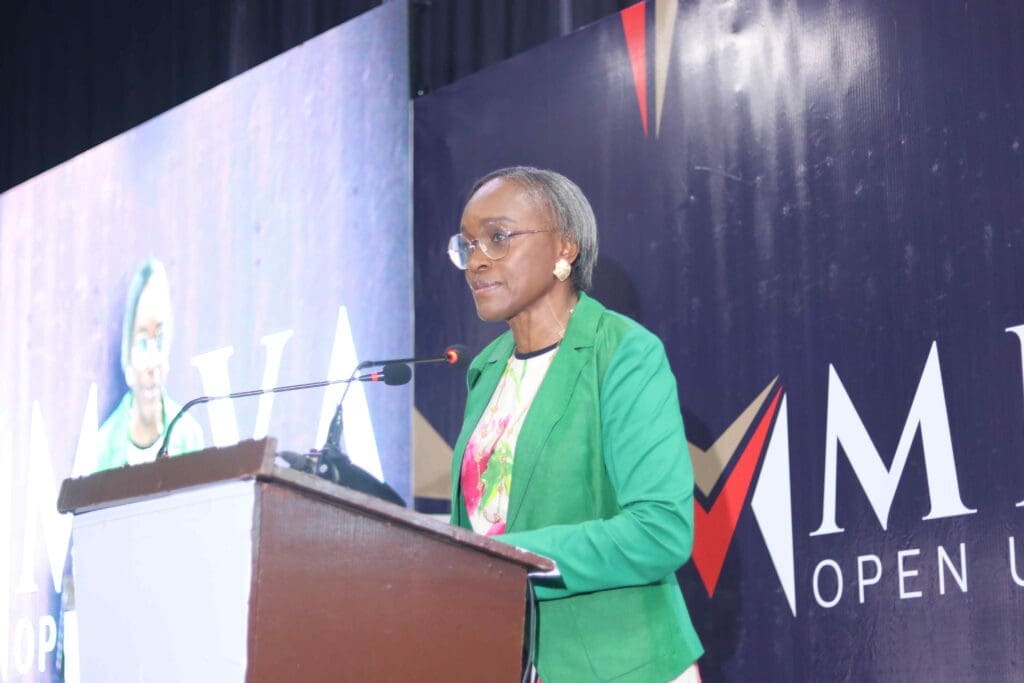 It was a joyous occasion for the pioneering students, their families, and the entire Miva Open University community. 
Miva Open University is currently admitting students for the following bachelor's degree programmes:
To enrol into Miva Open University, select from one of our programmes and start your application. You can also chat with us on WhatsApp at +2349132300000 to get help with the application process.